Let your vision be world embracing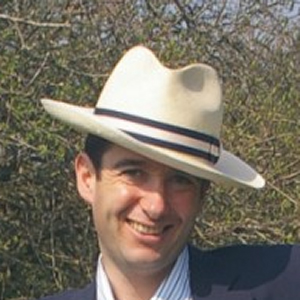 Charles's Story
God led me to the Bahá'í Faith only when I was ready to receive its message. Now that I am a Bahá'í, it seems funny to think how so shortly before I was a convinced atheist and how blind was the life I was leading.
For all searchers of the truth, the Bahá'í Faith is absolutely the only way of understanding the organic evolution of mankind, the history of religion and the religion of history. Equally important, it is the only faith that points the way forwards with contemporary issues as well as providing true hope for the future of Man. How else, other than with Bahá'í, can one make sense of the conflicts between all the different religions over the millennia? The more one reads, the more self-evident it is that Bahá'u'lláh's message is our true salvation.
Charles
Charles's choice from the Bahá'í writings
O God! Refresh and gladden my spirit. Purify my heart. Illumine my powers. I lay all my affairs in Thy hand. Thou art my Guide and my Refuge. I will no longer be sorrowful and grieved; I will be a happy and joyful being. O God! I will no longer be full of anxiety, nor will I let trouble harass me. I will not dwell on the unpleasant things of life. O God! Thou art more friend to me than I am to myself. I dedicate myself to Thee, O Lord.
'Abdu'l-Bahá
O SON OF BEING!
With the hands of power I made thee and with the fingers of strength I created thee; and within thee have I placed the essence of My light. Be thou content with it and seek naught else, for My work is perfect and My command is binding. Question it not, nor have a doubt thereof.
Bahá'u'lláh,The Arabic Hidden Words, No.12